Monday Pentax Savings & Holiday Gift Ideas
Rokinon 85mm: $239, DA 50-200mm: $129, Lightroom: $99 and more!
Christmas is coming up soon, and so every week we're starting to see new deals on Pentax gear!
This week's featured deal is the Rokinon 85mm F1.4, which can be had for just $239 from B&H photo (this is an exclusive deal not featured by any other site). Given its bargain price, this lens actually delivers really impressive image quality and build quality. Sigma's 85mm costs nearly 4 times more, and it's certainly not even twice as good, as we discovered in our in-depth review of the Rokinon 85mm F1.4.
Please note that this lens is also sold under the Vivitar, Samyang, and Bower brands, but the four versions are identical in terms of features and optics. If you want to learn more about it, check our our user reviews! This lens makes for a great gift idea because of its cost-effectiveness.
Next up is the Pentax K-5, which has dropped to $749 (same price as on Black Friday). Stock has almost run out at Adorama: the camera will be gone for good before the end of the year.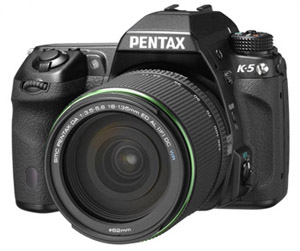 Now at less than half its original price, the K-5 is an absolute steal. It's still best-in-class when it comes to image quality, and it's packed with features to make any enthusiast happy! To learn more about the K-5, read our K-5 review or K-5 vs Canon 7D comparative review. But what about the Pentax K-5 II? Well, it's so similar to the original K-5 that for most users, the extra $450 that it costs would be better spent on lenses. If you do want a full comparison, however, read our Pentax K-5 II/IIs review.
The deals don't stop here, though: read on for more!
The remainder of the new and hot deals that we found are summarized in the table below:
Pentax K-30

$636

All Pentax K-30 kits currently have a $100 instant rebate at B&H. Add the camera to cart to see the final price. This means that together with the 18-135mm WR lens, the camera is just $996!

Don't miss our K-30 review. This is one of the best Pentax DSLRs to date!

DA 50-200mm WR

$126
You can get the Pentax 50-200mm WR (weather-sealed) lens for more than 50% off list price, but only when bundled together with the K-30 at B&H. Instructions on getting the bundle discount are found here.

Pentax Q +
5-15mm Lens + 3-Year Warranty

$246

ShopNBC is no camera store, but they currently have the best deal on the Pentax Q out there: for $246, you get the camera, the 02 zoom lens, a memory card, and a 2-year warranty extension. When the camera came out last summer, all this would have cost you well over $1000!

The Pentax Q is a tiny mirrorless camera. If you've never heard of it, read our Q review (and ignore the dated pricing information).

Lightroom 4

$99
Last but not least, save on our members' favorite photo editing and workflow software: Adobe Lightroom 4. This deal is valid through the end of the month and the price includes a free training DVD.
Don't forget that last week's deals, except for the Sigma 30mm one, are all still valid: you can save big on Pentax lenses through "hidden" prices which are only shown once you add the item to your shopping cart. The most recent lens deals are found here, and even more deals from 2 weeks ago are still live.
Lastly, we'd like to mention that the Pentax K-01 is still heavily discounted, both as a body-only and with the 40mm lens: