Pentax K-5 $999 Price Drop
At US retailers
The price of the Pentax K-5, the weather-sealed APS-C flagship from Pentax, has finally dropped to $999 at B&H Photo Video and Adorama, the main US-based Pentax retailers. It seems that Pentax has officially lowered the MSRP of the K-5 down to $1299, and when combined with the $300 instant rebate that retailers offer, we arrive at an amazing price! The rebate and $999 price expires on March 31st, so this is a one-time US offer!
The Pentax K-5 has gotten much praise over the year and a half that it's been available, and it still delivers best-in-class image quality and sensitivity through its 16.28 megapixel sensor, which has a very wide dynamic range and can go all the way up to ISO 51,200.
We've reviewed the K-5 twice: once on its own, and once comparatively against the Canon 7D.
Here are links to the most popular Pentax K-5 kits:
Please note that if you decide to buy a Pentax K-5, all you need to do is follow a few simple steps and you'll get a premium account on PentaxForums.com for one full year. Learn more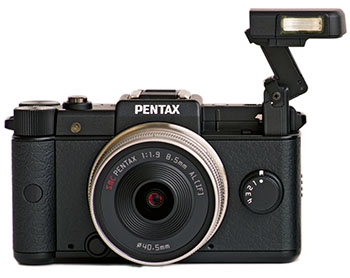 Together with the K-5, the price of the Pentax Q has also dropped by $100, down to $549 at B&H and Adorama.