Pentax K-5 - Now $849
Price drop on remaining stock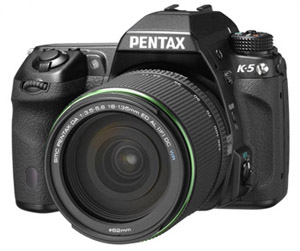 With the imminent availability of the Pentax K-5 II, B&H Photo has dropped the price of the original Pentax K-5 to $849 as final stock gets cleared out. While lower prices may be available from independent internet sellers, this is the lowest online offer from an authorized US Pentax retailer (price on Amazon: $899, Adorama: $879).
This price is less than half of the K-5's original launch MSRP of $1749, making the camera a true bargain, while it lasts. According to B&H, this is their las K-5 shipment.
For more details on the K-5, please see our Pentax K-5 review. See also our Pentax K-5 II photokina report for what's new in the K-5 II.
Tags