How Qute is the Pentax Q?
The smallest interchangeable lens camera in the world!
It can be difficult to comprehend how small the new Pentax Q is unless you see it side by side with some familiar objects. So here you have the Q with its standard prime lens next to a smart phone leaning against an FA 31mm Limited lens pouch! Yes, the Q with lens would fit in the lens pouch with room to spare!
So, we can safely conclude that the Pentax Q is "Qute"!
---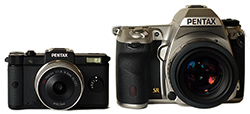 The camera body itself can only be so small since there has to be room for the LCD monitor and also something to hold on to. Even then, the body with a 47mm (equivalent) lens is quite small compared to, say, a K-7 with a 50mm lens.
When you add more lenses to the kit you really discover the size advantage. The lenses are simply tiny! Here we have the Q with its standard prime lens (47mm eqv.), a 100mm (eqv.) telephoto lens and a fish-eye lens! The fish-eye is the largest of the bunch, but still tiny!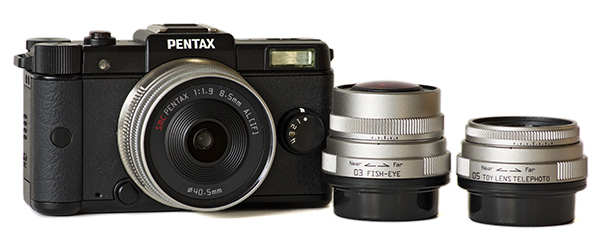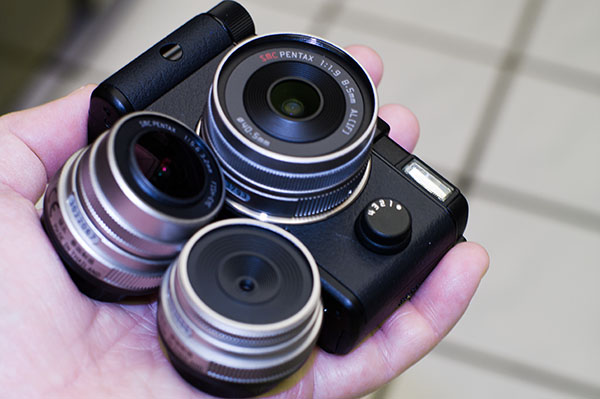 What about usability of a system this small? We will cover that in our upcoming in-depth review of the Q, so stay tuned!
Until then, rest asured that the Q does take pictures!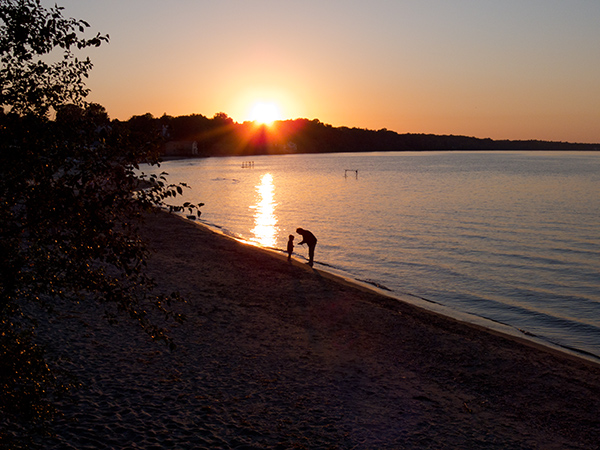 Pentax Q with 01 Standard Prime Lens