$100 off Sigma 85mm F1.4 HSM
Special discount at Adorama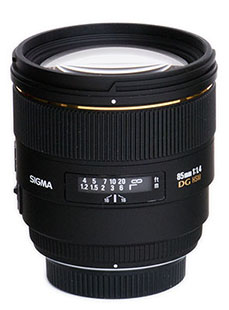 Adorama has just posted a special $100-off deal on the praised Sigma 85mm F1.4 lens, bringing the price down form $969 to $869!
The 85mm lens is fantastic for portraits, and it's certainly a focal length that's missing from the genuine Pentax lens lineup (although Pentax has produced 85mm lenses in the past).
For more information on this lens, please take a look at our in-depth review of the Sigma 85mm.