Need Help in Your Holiday Buying?
There's Still Time (But Not MUCH Time)!
There's still time for holiday shopping, but not THAT much time, and you KNOW that the days will fly past far faster than you'd like. So don't put it off. What's that? You can't decide what to by for the photographers on your list? Need some help? Then here's a little list to give you some ideas. Let's begin with..
Camera Gear
No photographer ever has enough lenses, and if you really want to splurge for someone special, a new lens is an obvious choice. The new Pentax SMC DA 18-135mm lens would please most Pentaxians, and so would the new Pentax 35mm F2.4. A wild gift that would be a lot of fun is the Lensbaby Control Freak Special Effects lens, or its affordable little brother, the Lensbaby Muse PL Mount.
Not sure about a lens? Then perhaps a battery grip that fits the DSLR for the photog on your list would fit the bill. Be sure to get the right model. For a more limited budget, a small digital camera which can be carried in a pocket could be just the thing. The Pentax Optio W90 can be used when it's raining and snowing, and can even be used underwater. Just right for traveling, and you can get it in pistachio, for fun!
Accessories
We all need them. Filters, tripods, lighting equipment and flashes, and bags are but a few of the accessories that shutterbugs need to fill in their kits.

Protect lenses with UV filters (be sure to buy the proper size). The Hoya 52mm Ultraviolet UV filter will fit kit lenses and protect from damage while also helping to improve picture quality. Or give the gift of no-flare with a quality circular polarizer, such as the B+W 52mm Circular Polarizer, which will outfit kit lenses for the brilliance of snowy landscapes, warm beaches, and bright skies. Neutral density filters are great for landscape photogs, and anyone would enjoy playing around with special effect filters. There are a lot to choose from!

The
Pentax AF-200FG flash
comes well recommended, and so does the
Pentax AF-360 FGZ flash
. The professional grade
Pentax AF-540 FGZ flash
would surely make any Pentaxian happy. Check out our
Flashes Reviews
for ideas on other popular and desirable flashes.
A sturdy tripod could be just the ticket for an action or nature photographer, or how about a tripod bag? The
Manfrotto 055XPROB 3-Section Tripod
comes highly recommended, while the venerable
Slik U212 Deluxe Tripod
offers high quality at an affordable price. Hiking photographers would appreciate a monopod that doubles as a walking stick. The
Canon Monopod 500
comes well recommended. Another possibility for budget buyers would be a small tripod that can be carried in a side pocket in a backpack, or in the camera bag. Gorillapods are very popular, and for good reason. These clever 'pods made by Joby can be wrapped around limbs, fence posts, or stood on three legs. The
Joby Gorillapod Focus
is strong enough to support 11 pounds. And the
Joby Gorillapod Magnet
can has magnetic feet, and can be used with compact cameras and mini-camcorders.
A photographer needs a way to carry their gear, whether it's for no more than a second lens and batteries, or for a lot of lenses and second body. Whatever the quantity of gear, a camera bag can be found to haul it. The Domke F-2 Ruggedwear Shooters bag offers plenty of room in a traditional water-resistant canvas design that slings over the shoulder, while the highly regarder Tamrac 5586 Expedition 6x backpack carries the load over the back -- an excellent choice for hikers. The Kata 3 in 1 Sling Backpack is very highly rated, too. The popular Lowepro Nova 200 shoulder bag, on the other hand, provides maximum protection and is well suited for the intrepid traveler. The Pearstone Onyx 1040 shoulder bag is a compact solution for a small still camera or digital videocam that also comes with a padded carrying handle, and the LensCoat BodyBag Pro will keep that spare body well protected inside any bag
A comfortable camera sling or strap are other possibilities. The California-Sunbounce Camera Sniper-Strap carries your camera across one shoulder, sling-style, where it's out of the way but ready to deploy in an instant. The Black Rapid RS DR-1 Double Strap securely suspends two cameras while sharing the load on both shoulders to avoid neck strain. Budget-conscious shoppers and will appreciate the value in a high quality OP/TECH USA Utility Strap-Sling or Utility Strap.

Other Necessities
Every digital photographer needs backup storage capability. What's the sense in spending a lot of time in shooting and in post-processing if those photos aren't backed up? USB flash drives, memory cards, blank reusable DVDs and storage racks, auxiliary hard drives will do the job. How about the SanDisk 16GB Extreme Memory Card, or the cleverly designed and ultra-cool LaCie 8GB USB Drive? For portable hard drives that will hold loads of photos, consider the LaCie 500GB Rugged USB 3 Portable Hard Drive, or for the ultimate in rugged portable storage, the LaCie 1TB Rugged Portable Hard Drive, and neither of them will break the piggy bank.
Batteries make electronic camera gear go, and every photog needs them. Eneloop AA Rechargeable batteries would be received with pleasure, as would a quality spare proprietary battery that fits the digicam of your favorite photographer.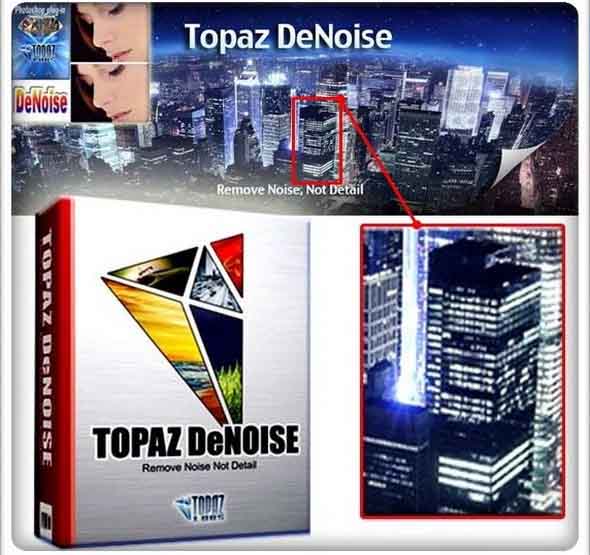 Other possibilities? A new printer, printer ink, or photo paper. Consider computer software. Photoshop Elements (it works on Mac as well as Windows computers) or Lightroom (ditto) would delight the enthusiastic amateur or aspiring pro on your list. He or she has these applications? Topaz Denoise might be just the thing, then.

Cleaning gear might seem mundane, but it's critical for keeping gear running smoothly. Microfiber cloths, blowers, and brushes are essential. Giotto's Rocket Blower is popular and would make a great stocking stuffer.

Still stymied by what to buy? A Gift Card from B&H Photo would be a welcome gift when you can't think what to buy for your favorite photographer.

So what are you waiting for? These ideas should kick-start your imagination and get you going. Remember that our Reviews and Buyers Guides can give you a hand. Just click on the links in the menu. And your fellow Pentaxians on the Forum will offer friendly advice as well. Hop to it! There's not a moment to be lost!