February Photo Contest - Win $50!
"Birds"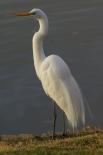 Last Wednesday we posted our new photo contest theme, for February: "Birds". In order to make up for this late announcement of the contest, this month, the winner will receive a $50 B&H Gift Card, and second place will win a pack of 50 sheets of premium photo paper from Red River Paper. As always, the winning entry will also be featured in our Premier Photo Gallery.
As a reminder, our photo contests are one of the only things on our site that are limited to Pentax users. If submitting an entry from your archives, please make sure it was taken with a Pentax!
For instructions on how to submit, visit the usual contest announcement. Good luck!
In addition, we've also posted the voting thread for last month's "Rivers and Lakes" photo contest, which turned out to be our largest contest to date! Vote for the winner here. The winner will be announced in just over 2 weeks, when the poll closes.
Our current "Birds" contest will close at the end of the month (remember, it's a leap year!), and shortly thereafter voting will begin!