What Are We Supposed to Make of the Pentax KP?
Old-school looks, new-school guts, and uncertain status
Another winter, another CP+ trade show in Yokohama, and another new Pentax DSLR is nearly upon us. Over the past few years, Ricoh has made a habit of releasing new cameras at its big home event, and this year the star of the show is the all-new Pentax KP.
The first thing that hits you is the look: a little bit Nikon Df, a little bit Q, a little bit K-1, and a little bit ME Super. But in the end, it's all Pentax. The unique looks will be divisive—they've already earned their share of raves and retching on the forum—but they're not really the only thing that's interesting about this upper-midrange body.
No, the really interesting stuff is under the hood. The KP's all-new 24.33-megapixel APS-C sensor (manufacturer as-yet-unknown), paired with Pentax's Prime IV processing engine and an Image Accelerator Unit, pushes the sensitivity range to an eye-popping maximum of ISO 819,200. That's not quite as insane as the Nikon D500's top setting of ISO 1,640,000, but it's still the furthest any Pentax has gone (in any format).
Of course, no one actually expects such a ludicrous sensitivity to be usable, but that's not the point. The real reason to be excited is that when a new sensor goes one step higher, lower sensitivity settings usually become more effective. The KP's ISO 819,200 setting gives us hope that formerly noise-riddled options like ISO 25,600, ISO 51,200, and maybe even ISO 102,400 will be more usable than ever before. Last year's K-70 certainly upped the ante for high-ISO JPEG quality with its own Image Accelerator Unit.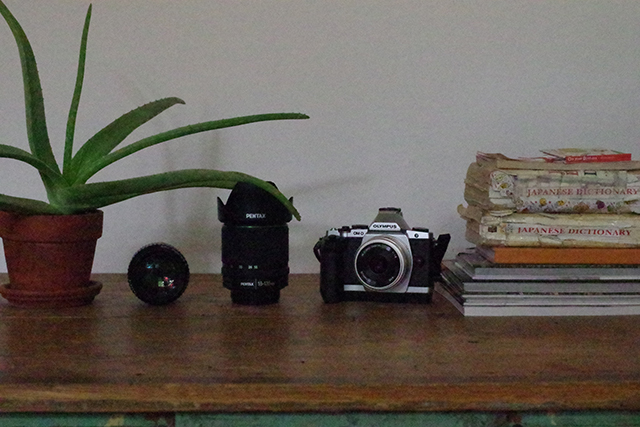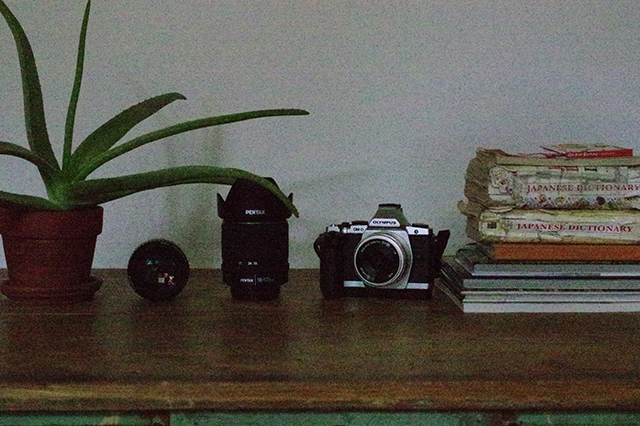 The K-70's image accelerator unit helps it thoroughly outclass the K-3 II when it comes to high-ISO JPEG shooting.
If you're into shooting fast-moving action, the KP's 1/24,000 sec maximum shutter speed—achieved using an electronic shutter—will be another highlight. It's a first for Pentax, and paired with 7fps burst capture, it should make the camera a formidable weapon for capturing animals, kids, and sports. But it's not all good news. The KP's 7 fps is less than the K-3 II's 8.3 fps, and it comes with a significantly smaller buffer.
The other big question mark here is the 27-point SAFOX 11 autofocus system, which appears unchanged from the K-3 II. Pentax has been known to tweak AF performance from camera to camera within a given SAFOX generation, so we'll have to wait until we can test it to pass judgment. Still, the fact that the K-1 has a newer SAFOX 12 system doesn't give us a lot of hope for big improvements from SAFOX 11.
The KP's other specs are a mashup of tech from current and past Pentax DSLRs. The new camera inherits the full-frame K-1's SR II in-body image stabilization, good for up to 5 stops of shake-correction. It also features the Pixel Shift super resolution mode found in the K-1, K-70, and K-3 II; a new tilting LCD design similar to the screen on the 645Z; a vertical front control dial that immediately recalls the Pentax Q series; and a fully customizable top control wheel ripped straight out of the K-1.
Early results indicate the KP may indeed produce cleaner files at low ISO than other Pentax DSLRs. ISO 819,200 isn't looking so hot, though.
Taken together, it's something new and interesting for the Pentax faithful, and as usual, it brings several new features to the table along with improvements to existing tech. Depth of field (aperture) and motion (shutter speed) bracketing, for instance, are useful additions, and Ricoh's press materials also hint at new focus peaking options for Live View and video shooters.
But where does it fit in?
It's not immediately clear where the KP slots into the overall Pentax DSLR lineup, mostly thanks to its price point.
The APS-C flagship K-3 II has been reported as discontinued in Japan, and the KP clearly outdoes it in some areas. That said, there are other areas where the KP is clearly not a flagship APS-C design. The absence of a secondary status LCD, the smaller continuous shooting buffer, use of the smaller D-Li109 battery, single SD card slot, and lack of HDMI output seem to signal that it's a stepping stone between the K-70 and an as-yet-unannounced K-3 II replacement.
Still, the $1,099 ask is puzzling. It matches the K-3 II's debut price, and the full-frame K-1 cost just $700 more at launch (though it has since jumped to $1,949). Ostensibly, a midrange APS-C camera's launch price ought to be lower than that of a current APS-C flagship. For one thing, consumer technology almost always gets cheaper over time, unless a major innovation fundamentally shakes up the market. For another, the sinking value of the Japanese yen ought to make exports less expensive (though admittedly this isn't always the case).
So what gives? Is the Pentax KP more camera than the K-3 II? In some ways, sure—the march of technology can't be stopped, after all, and the KP's newer sensor, higher ISO range, image accelerator unit, electronic shutter, and flippy screen are legitimate improvements. But based on the body design and overall spec sheet, it seems clear it's not quite as professional of a product.
Here's what I think: Ricoh is rolling out a new pricing and product positioning strategy, pushing out a solid mid-range model to create headroom for better spec'd cameras that better target the enthusiasts who are still buying DSLRs.
The K-1 price hike makes room for a professional APS-C body between the KP and K-1—you know, a true follow-up to the K-3 II. The KP becomes the new normal for the upper mid-range in terms of pricing and features, and rationalizes the higher price of the K-3 II successor. Maybe somewhere around $1,399 or $1,499 at launch? That's spendy, but nowhere near as painful as the $1,995 Nikon D500.
Of course, there's a possibility that the KP isn't meant as a K-3 II replacement or a stepping stone between the K-70 and an unannounced APS-C flagship. It could simply be an alternative model meant for a different kind of shooter.
The retro-inspired looks, interchangeable grips, and ample physical controls, for instance, could be designed to target the (for lack of a better term) Fujifilm demographic. It's a strategy that Nikon tried with the retro-futuristic Df, which sat alongside the similarly priced and similarly spec'd D4. Olympus tried its hand with the PEN-F, which shared many components and a similar price point with the OM-D E-M5 II.
Until Ricoh announces (or doesn't announce) a true K-3 II successor, we won't know exactly what the company's strategy is. But being Pentaxians, of course, we can't help speculating. Already, users on the forum have shown plenty of support for the new camera, along with plenty of skepticism. They've also expressed plenty of different opinions about what the KP means for Pentax—including all of the theories I've written about and more.
Where does the new KP fit in? Is Ricoh stretching its lineup too thin by (potentially) expanding back to four lines of DSLRs? Is there such a thing as too much consumer choice? Is this path (whatever it is) the right one to take? Let us know what you think in the comments.