Kerrick James
Pentaxian Profile
I grew up with cameras in the house, of all types, but my first SLR was a Pentax ES, the first 'automatic' camera, as it was then touted. My early love in photography was for landscape and nothing else, and I carried that screw-mount body with a 55/1.8 Takumar, a nice 21mm Soligor wide optic and a so-so quality Vivitar 135mm for several years, all through high school in California and college in the American Southwest. Later my favorite Pentax 35mm film bodies were the K2 and K2DMD, the LX, PZ1-P and the fine MZ-S, of which I still hold three in reserve. I amassed a hoard of quality Pentax lenses, from the 17-28mm Fisheye zoom to the 250-600mm beauty that is still superb today. I've shot Pentax my entire career, which makes me a rarity among my professional brethren, and I like that.
In time I discovered that size truly matters when shooting quality landscapes, and I found a kit that included the original Pentax 67 with 55mm, 75mm and 150mm lenses, for $800! From that point on I shot everything in 67 format whenever possible, and added to both my 67 lens system and my range of subjects. Eventually I branched out to shoot all aspects of travel, from active adventures like rafting, kayaking, climbing and hiking to architecture, dining, nightlife, sports, wildlife, etc. From the beginning I wanted to contribute to magazines and books, and shot with them in mind. By starting with small regional publications I gradually got my foot in the door with stock image sales and later I began to do assignments for them. Better photo credits led to credibility and bigger markets that paid better, and in time I joined Getty Images and began to do book projects.
People have always asked how I got started in editorial or publication photography, and my answer has always been to study closely the magazines or markets you want to shoot for. Then, shoot self-assignments of subjects of interest to both yourself and that magazine, and then submit to them. In the old days this meant showing promos, prints or posters, while now it can mean an email blast, website, whatever gets you a look. As ever, patience, persistence, talent, and a harsh and critical eye on your own work is absolutely essential.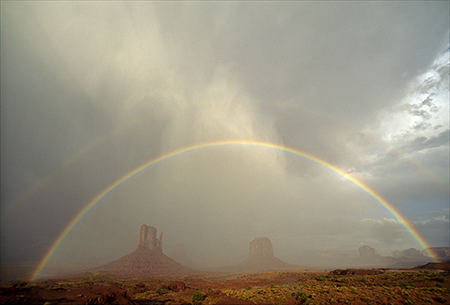 I've been lucky to see quite a lot of the world on either assignment or on press trips, and the people and experiences I've had are worth all the early sacrifices I made to make photography a viable living, but I never forget that this is a business. Being a professional means producing quality work in all manner of conditions, preserving your copyright, charging what you are worth, sharing knowledge, and becoming a resource to your editors. Every day is different and I'm never bored but this is not a life choice for the faint of heart! Always shoot to please yourself, but if you want to make photography into a real business you must please the client first. Let's talk about photos now.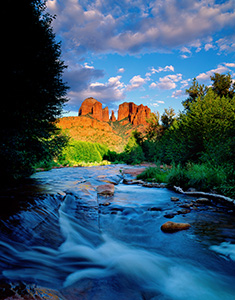 The grand landscape was my greatest goal early on, and only later did I discover the macro world or the more intimate landscapes within the grand scene. I always watch for dramatic clouds and especially for stormlight here in the Southwest. Monument Valley remains one of my very favorite locations on the planet, and Sedona is right up there as well. Teardrop Arch and Red Rock Crossing in Sedona were both shot on 67 Velvia, while the arch of the rainbow over the Mittens was shot with the Pentax 15mm rectilinear lens on Kodachrome 64.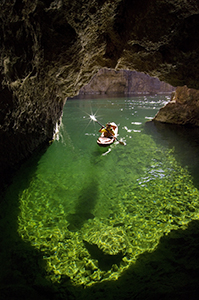 My greatest love now is active adventures, people exploring and enjoying the wild lands of the Earth.The photo below was shot with a PZ-1P of rafters entering Sockdolager Rapid in the Grand Canyon was shot for Popular Photography magazine for an article on high ISO's, in Emerald Cave on the Colorado River with the K20D. The last photo was shot with a K20D as well, of an Arizona climber for the Pentaxian video shoot.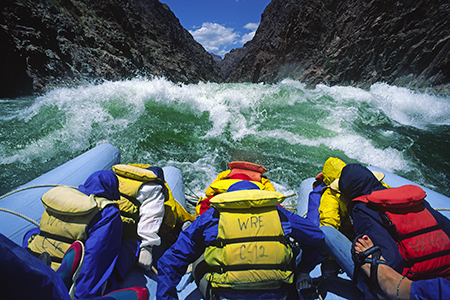 To recap, I look for beauty in all it's myriad forms; nature, people, action, wildlife, etc.
I shoot to see and know the world more deeply, and because it's the most fun I've ever had, and still is the most challenging activity I can imagine. To read more and see more examples please go to
my blog
. I also teach group and individual workshops in the American West and around the Pacific Rim, to anyone with a love of photography. But I do love to work with fellow Pentaxians and look forward to your questions and comments.
Post in the dicussion thread
or
view my Forum Profile
.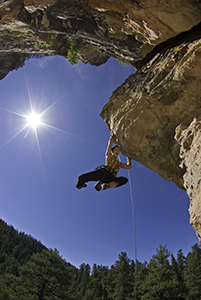 Kerrick James
Arizona, July 2011
www.kerrickjames.com
Tags