Aug 28, 2011
Pentax-FA 50mm F1.4 Review
Introduction
A newer version of this review (including a full-frame test) is available here.
The smc FA 50mm f1.4 lens is a remnant of the classic 35mm normal focal length prime era. Most of those normal lenses were designed to have limited barrel distortion, good depth of field control, and also provide that "normal" focal length using 35mm (1.4 inch) wide film. They represented a good value for customers and often came as a package with the camera body. Even today, standard fast 50mm lenses tend to be one of the more cost effective lenses in all manufacturers' lens lineups. With all current Pentax digital SLR cameras having APS-C sized imaging sensors (1.52x crop factor), this lens is now the approximate equivalent of a 76mm focal length portrait style lens. Throughout this article, we will consider if this lens really still should be a part of most users' camera bags, or if there is something newer that can replace it.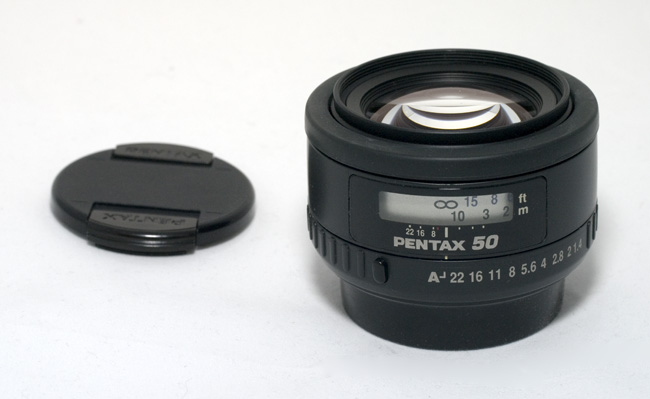 Table of Contents
Lens Overview and Handling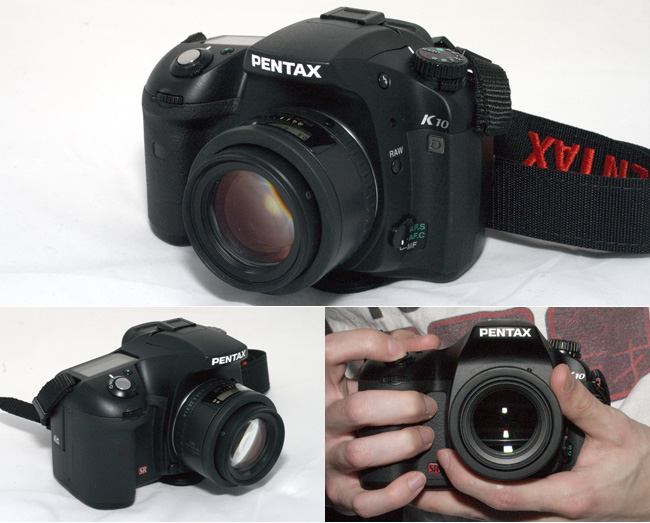 This lens is one of the last FA lenses still available new from Pentax, as such it is capable of filling a full 24x36mm format film or imaging sensor. It has a black plastic casing and metal lens mount with the lens specifications silk-screened to the side of the exterior barrel. The inner barrel also appears to be plastic, and when full extended has a bit of a wobble to it.
The front lens element is a nice large piece of glass, which makes itself known by the 7.8 oz. weight.
The serial number is sadly just a sticker placed 45 degrees below the lens specification text, which I no longer even have on my lens.
Showing it's classic past, it still includes an aperture ring that allows the user to manually select the aperture setting or lock it into the automatic mode. Rotation of the aperture ring makes a plastic-y noise as each setting notch is passed, and it is at times easy to skip between apertures due to how much force it takes to get the ring turning. Moving to F22, the auto button pops up allowing you to press that down and rotate one more step left to the auto setting.
This is a screw-drive type auto focus lens. The relatively thin manual focus ring is a soft rubber material. It takes me a bit over two hand rotations from end to end on the focus scale. The scale itself is inside the lens visible through a clear plastic window ranging from 10 meters to 0.45 and 15 to 1.55 feet. Rotation of the focus ring is smooth and easy considering how thin the focus ring is. The lens comes with a basic push type Pentax 49mm lens cap and a soft plastic K-mount cap, but no lens hood is included.