Aug 27, 2011
Pentax K-5 Review
Introduction
The PentaxForums.com staff is happy to be bringing out our first full-scale camera review! In this review, we'll cover just about all aspects of the new Pentax K-5 DSLR. Enjoy!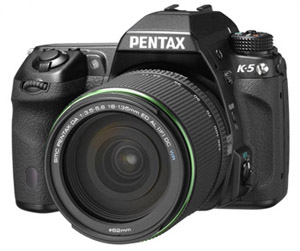 On September 20th, Pentax officially announced the release of the K-5, confirming the many rumors claiming that it would feature a new 16.3 megapixel sensor, increased framerate, expanded ISO range (80-51200), and full-HD video recording capabilities. The camera started shipping in late October, and by the end of the month, we had acquired the body, as had dozens of our forum members. We quickly proceeded to evaluate it and conduct our tests, and to our great surprise and the surprise of many others, we found that the K-5 is much more than it seems on paper. The K-5 may well be the best DSLR that Pentax has delivered to date. Read on to find out why!
Pentax K-5 vs Canon 7D
Before we get too far, we'd like to mention that we performed a direct comparative review of the Pentax K-5 vs the Canon 7D, which you may also be interested in reading!
Exploring The K-5
Before continuing with our in-depth review, you may be interested in reading these short aritcles that provide a brief overview of the K-5's most exciting new features:
Table of Contents
Introduction
The Pentax K-5 uses nearly the same construction as its predecessor, the K-7. There are 77 weather seals scattered throughout the body to protect it against dust, rain, snow, and cold temperatures up to -10 degrees Celsius. The body is made of a lightweight magnesium alloy, with an underlying rigid stainless steel chassis. Other major highlights include 3-axis Shake Reduction (compatible with all lenses), an ultrasonic Dust Removal II system that shakes off sensor dust, the improved SAFOX IX+ autofocus system, and the Pentax KAF2 lens mount, which supports Pentax's Supersonic-Drive-Motor (SDM) autofocus lenses.
Its button layout, while relatively new, is much easier to use compared to DSLRs before the K-7. The body is also easier to hold, thanks to a larger grip on the right side. The K-5 features two control wheels, a large 3-inch, 921,000-pixel rear LCD screen, an illuminated top LCD screen, a dedicated ISO button (unique to it and the K-7), external AF and metering controls, a Live View button, and several standard buttons to navigate the menu and access camera functions.

The K-5 is essentially a vastly-improved K-7. We aren't kidding when we say "improved," however. It incorporates all the great features of the K-7, and successfully addresses all of its shortcomings (with the exception of movie mode, which will be discussed later). Key improvements include better image quality with a more than 14 stop dynamic range, higher sensor resolution, more responsive and accurate autofocus, and increased sensitivity. Changes such as these may seem the most apparent to those considering buying the K-5, but we feel that they're not what truly defines the K-5. In fact, it is the gamut of smaller, less-advertised features that have been packed into the K-5 by Pentax that make it really stand out from the crowd. There are dozens of handy additions brand new to the K-5 which will be discussed later in our review.