Sep 12, 2016
Ricoh WG-M2 Review
Introduction
Cameras these days are pretty well-established technology—there's not a lot of room left for big, splashy innovations. Sure, every once in a while we get outliers like Lytro, but they're regarded as novelties, not game-changers. For the most part, manufacturers are content to tack a few new features onto existing cameras with each passing generation.
The biggest exception to this rule? GoPro, which came out of nowhere to create an entirely new genre of camera a little over a decade ago. Since then, plenty of other camera makers have tried to capitalize on the action cam trend, but none has captured the public imagination like GoPro. Naturally, Ricoh Imaging had to take its own shot, and the latest attempt at dethroning the king is the new Ricoh WG-M2.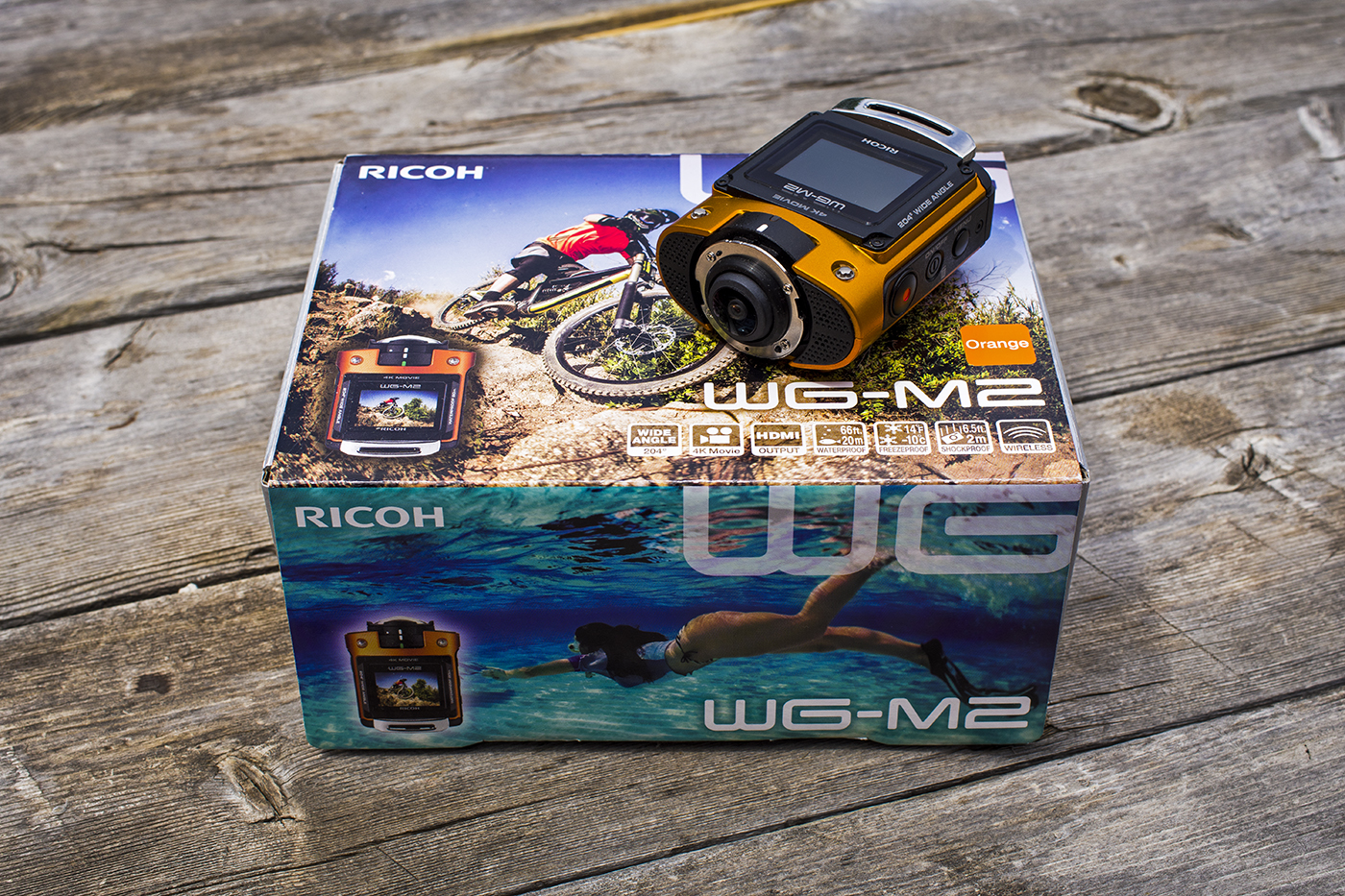 Though it's playing in the same yard, the WG-M2 doesn't look much like a GoPro Hero, and it offers a feature set that's more in keeping with the ultra-tough image of the Pentax/Ricoh WG line. That means extensive waterproofing, shockproofing, and freezeproofing—all without the need for an additional case—along with a funky design that emphasizes the camera's ruggedness. But it's also an action cam, so it offers an absurdly wide field of view (204 degrees) and 4K recording—absolute musts for the target demographic.
Despite its impressive feature set, the WG-M2 has a street price of around $300, or about $150-$200 less than the 4K/30p-capable GoPro Hero4 Black. (The Hero4 Silver can do 4K at 15fps, for about $50-100 more than the WG-M2.) Assuming it lives up to image quality expecations, that could make it a real winner for value shoppers.