Pentax-DA 50-200mm F4-5.6 WR Review
Features
Features that really make this lens stand out from similar lenses, are its range, weather resistance, SP coating (repels dust, water and grease, and makes it easy to clean) and its size.
Zoom Range
There are three lenses in the Pentax lineup with a longer range than the DA 50-200mm WR, the smc PENTAX DA 55-300mm F4-5.8 ED, the smc PENTAX DA Star 60-250mm F4 ED (IF) SDM and the smc PENTAX DA Star 300mm F4 ED(IF) SDM, however these are all considerably larger and more expensive.
Weather Resistance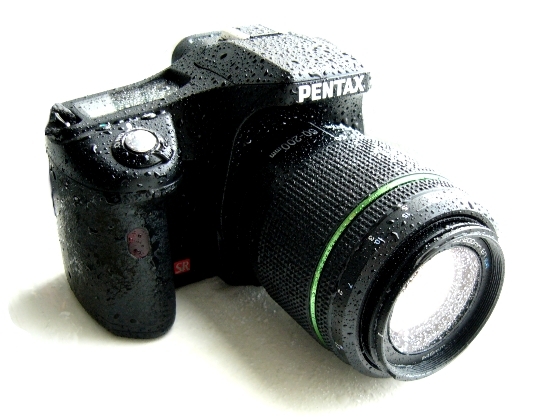 As one of the WR designated lenses, the DA 50-200mm WR is a weather resistant lens. This does not mean weather (or water) proof, but just what it says "resistant". WR lenses have rubber seals both inside and around the edge of the mount to help keep out moisture and dust, but they are not meant to be submerged in either. However, when combined with a weather resistant camera body, the DA 50-200mm WR still permits shooting in conditions far more extreme than one would want to take a non-sealed lens into. For this reviewer, this was the main feature prompting its purchase and during the review period the lens was taken on long walks in the rain, and on dusty mountain bike rides without a care.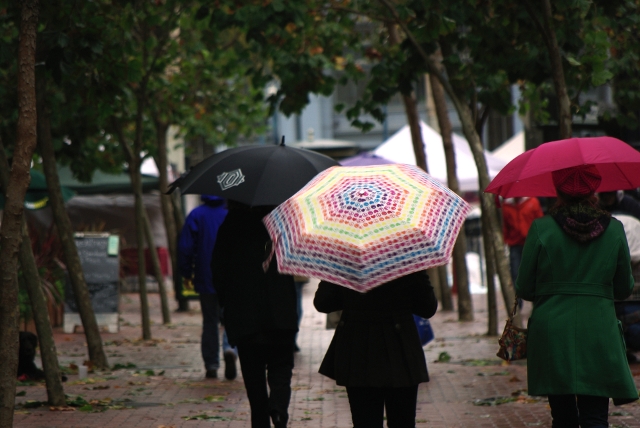 This is a crop. The complete image can be viewed in the 50-200mm WR sample images
After such outings, and light exterior cleaning, the lens shows no visible or mechanical signs of abuse and it still operates as flawlessly as it did when new. Of the many qualities of the DA 50-200mm WR, this should be the standout feature.
SP Coating
The SP (Super Protect) coating is supposed to help the glass resist water, dirt and grease. During the test, the lens was never subjected to a lot of dust, however it was used out in the weather. When the front element accumulated drops of water, a quick wipe with a lens cloth was all it took to clear it up. This is not so when a plain glass UV filter was used, however. Wiping the glass of the filter when wet merely moved most of the water spots around on the glass, and the filter glass required a lot of work to completely clear.
Compact Size
For being such a long range zoom, the DA 50-200mm WR is actually quite a small lens. At 3.1 inches (79.5mm) in length and 10.1 oz (285g), the DA 50-200 WR is only 12mm longer and 55g heavier than the smallest Pentax zoom lens, the DA 18-55 (67.5mm / 230g).
The 50-200mm WR compared to the 18-55mm WR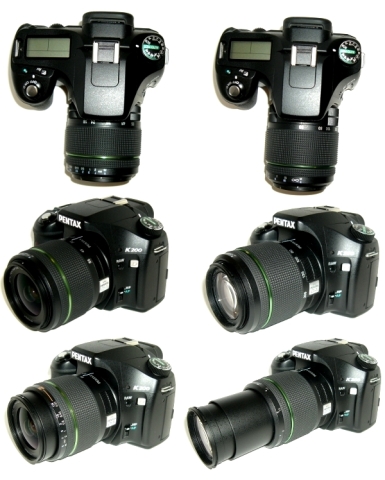 Affordable
As mentioned before it retails $249.95 yet it can be found for just over $200 at B&H and other retailers. It is also sometimes included as part of camera kits for nicer Pentax cameras like the K7.