Aug 27, 2011
Pentax-DA 50-200mm F4-5.6 WR Review
Introduction
The smc PENTAX DA 50-200mm F4-5.6 ED WR is an affordable medium-range telephoto zoom with weather sealing for APS-C sensor equipped digital SLR cameras. it is one of the longest range zoom lenses from Pentax (300mm being the longest), and one of the small number of weather and dust resistant lenses in their lineup.
It is also one of the most reasonably priced Pentax makes; as of this writing,the DA 50-200mm WR retails for just $249.95. Considering its low cost, the build quality is quite high, and this lens still includes a metal mount (Pentax have recently released a different sometimes-kit-lens with a plastic mount). However, in spite of the high build quality and the wide zoom range, the DA 50-200mm WR remains surprisingly small and lightweight. This is a recent addition to the Pentax family of lenses for digital cameras, yet the DA 50-200mm WR is not a completely new lens; it is essentially the smc PENTAX DA 50-200mm F4-5.6 ED upgraded to include weather and dust resistant sealing.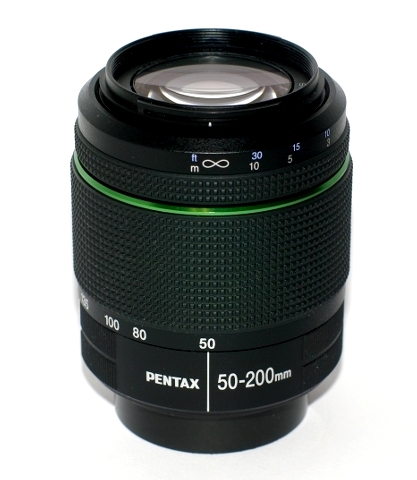 An affordable light-weight, weather-sealed zoom.
Table of Contents
What's In The Box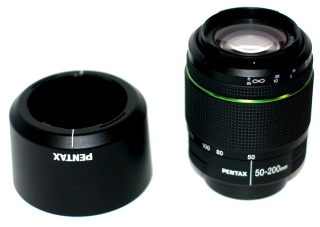 The lens comes with a hood and front and rear lens caps. The hood has a window, with a removable cover, enabling access to adjustable filters.